Blue Light Lenses
From zoom meetings to streaming the latest series, our blue light glasses will keep your eyes feeling fresh, no matter what's on the agenda.

*Available with or without prescription.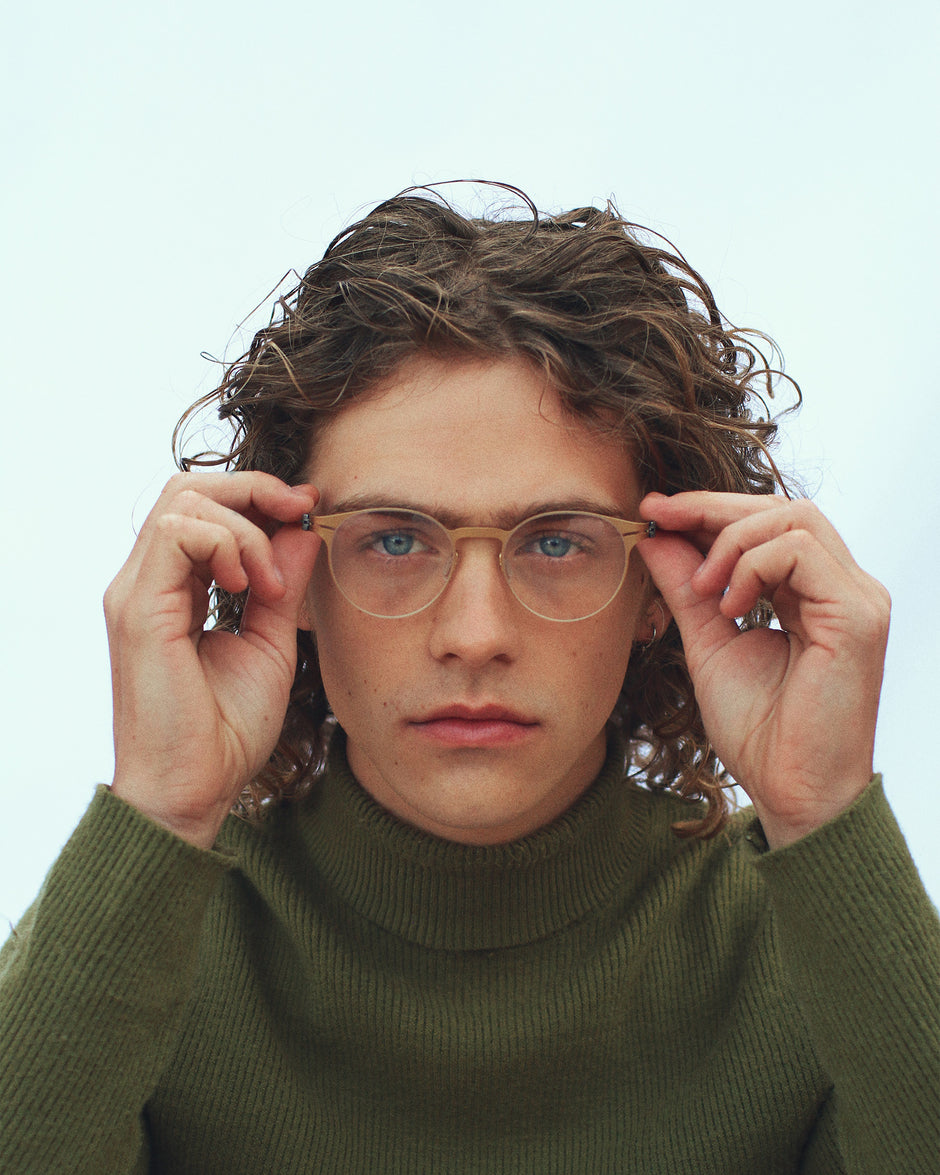 Tired eyes? We've got you covered.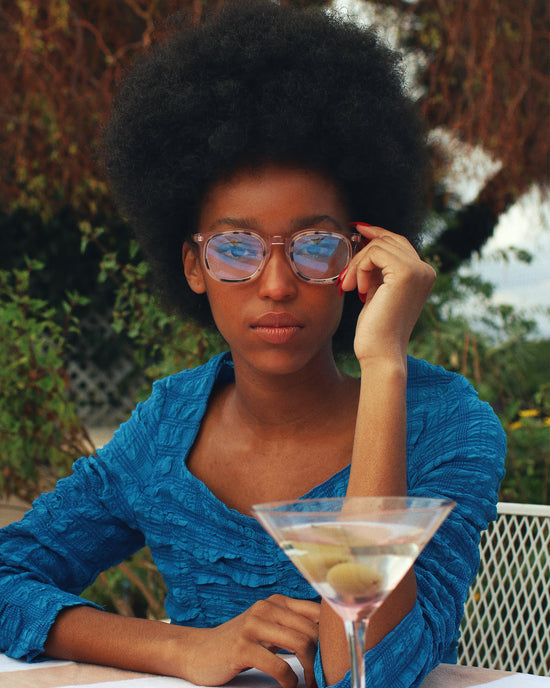 Why Blue Light Lenses ?
Blue light is a constant presence in our daily lives, emitted both by the sun during the day and common devices such as phones, computers and TVs. Our lenses provide round-the-clock protection so that you and your eyes can rest easy.
The Full Spectrum
Our blue light lenses offer protection from both UV-A and UV-B rays as well as an anti-reflective coating to prevent reflection off the back of the lens. 360-degree protection in the optical frame of your choice.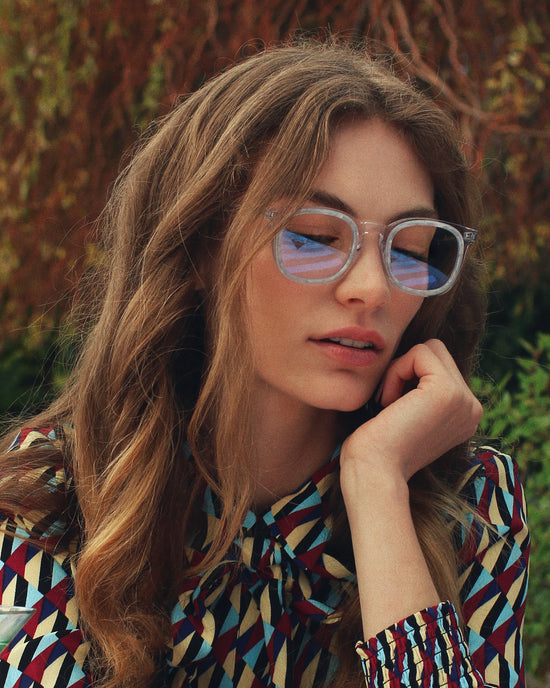 Made For You
Designed to be worn with or without a prescription, our blue light glasses work hard to keep your eyes safe. Whether you're binging the latest true crime documentary or having a virtual family game night, our lenses will be there for you, so you can focus on what's really important.
Best Sellers
add blue light to any of our optical frames